Dear Readers, 
Today I am going to discuss Swine Flu Symptoms Risk Protection Loss and Prevention which is a most dangerous disease. Please don't miss this article and get knowledge how to protect yourself from swine flu and what all necessary steps required for prevention.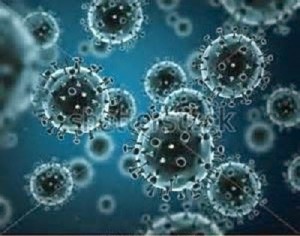 SWINE FLU AND PREVENTION
The swine flu viruses are different in human flu viruses and pig flu viruses.In past Swine flu mainly affected people who had direct contact with pigs.
But now it's new swine flu virus which spread from person to person, among people who haven't had any contact with pigs. Swine flu also is known as 2009 H1N1 type An influenza is a human disease.
How swine flu spread
1.Swine flu spread the same way as seasonal flu.
2.Swine flu spread by direct contact with a person  sick with swine flu like they 
were 
coughing
 sneezing close to you.
3.Swine flu influenza A (H1N1)virus is new and most of us have less immunity to face it.So it easily spread from person to person.
4.If one touches the place where swine flu affected person touches
5.When you have skin to skin contact with swine flu affected person direct virus will spread
6.Do not share drinking glasses or eating utensils with someone, this also 
spread disease
7.Swine flu viruses can spread by handling money
Swine flu claims life 81 in Gujarat,5 in Lucknow, 6 in Delhi,4 in Banguluru,81 in Rajasthan,27 in 
Maharashtra
, 6 in 
Karnataka
, 9 in Indore, and some in other cities as well.
Swine flu is spreading so fast across several  Indian states.In the port city of Visakhapatnam, adequate medical supplies, mask, and Tamiflu medication provided in hospitals.
People are being educated on prevention from this disease swine flu.
In the month of January, Swine flu killed 191 people in the country.
Swine flu is caused by H1N1 virus.H1N1 symptoms are similar to other influenza viruses like fever, cough, sore throat, body aches, headache.
Running nose chills fatigue and respiratory problems.In some cases diarrhea and vomiting.
Pregnant women

Children under 2 years old age

Asthma

 patients

People suffering from COPD or-or other lung conditions

People with cardiovascular conditions (except high blood pressure)

Kidney problems

Liver problems

Neuromuscular disorders

Blood disorders

Neurologic disorders

Metabolic disorders, including diabetes

Residents of a nursing home and other chronic care facilities

Immune suppression, including HIV infection and cancer

If get flu symptoms seek medical care immediately.
Medical attention require for children
Fast breathing or trouble in breathing

Gray or bluish skin color

Fewer fluids desire

Vomiting

Not waking up or not interacting

Irritation

Flu-like symptoms improve then return
The best protection needs to get a seasonal flu vaccine every year.
Wash hands properly with soap or hand wash liquids and in keeping a good hygiene are the most effective way to protect ourselves from swine flu.
If you expose or caring someone with the flu, Talk to your doctor about preventive antiviral medication.
Steps that can stop spread germs and protect you from getting flu
Follow protection 3 steps which are given above
Avoid touching your eyes, nose or mouth as germs spread fast this way
Then avoid close contact with sick people
Sleep well and follow regular exercise
Drink plenty of fluids, eat healthy food
Cover nose and mouth with a tissue, when you cough or sneeze.Throw the tissue in dustbin
Improve your immune system
If someone feels sick, cold or fever, Stay at home, take enough rest. Rest has also been shown to increase 'interferons' which help to increase our immunity to fight the virus.
So, these were the tips on swine flu and prevention. What are your views on the topic? Do let me know in the comments.If you like these dishes please share and rate it. I will come back with new posts for health and herbal beauty tips soon.