Dear readers, Today l am going to discuss memory power. I will give some tips and awesome home remedies in this article, how to improve memory and make memory and brain strong to avoid Alzheimer's disease. It is very difficult to recognize whether you have the memory problem or not. Every function is connected to the brain if the brain is strong everything goes right.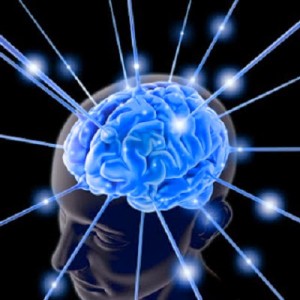 Improve Memory and Brain Power
Mild cognitive impairment is the first degree of memory loss. Then leads to dementia, most dementia is Alzheimer's disease. Which can be diagnosed by brain scan. From the age of 50 test your memory and cognitive abilities to avoid further memory loss problems.
Take memory food, to increase memory power and brain power. Follow brain exercise regularly. Play memory game. There are so many memory techniques which can make your memory and brain strong. 
Follow meditation to increase the power of concentration. Intake of fish, fish oil or salmon fish and B vitamins lower the risk of memory loss and Alzheimers. Omega-3, walnut and chia seeds are used to build brain cells and to improve memory.
Take more Antioxidants for Memory Power
1
. Increase the intake of antioxidants by eating vegetables, spices, and herbs. Carrot, mustard, red cabbage, turmeric, sweet potato, tomatoes, blueberries, blackberries, dark chocolate, beans, raw nuts and seeds, butternut squash and tea as it lowers the risk of Alzheimer's.
2
. Follow some exercises every day to keep yourself active, get exposure to the sun to get vitamin D.
3
. Keep yourself socially active; keep visiting friends and family, be in touch with people.
4
. Keep yourself mentally active by challenging your mind and by learning new things.
5
. Be happy keep your stress level down and participate in any kind of activities to keep yourself busy.
6
. Taking coconut oil thrice in a day help functional brain cells to work better.
7
. Morning walk and yoga are the best exercises to make mind strong.
8
. Apple prevents degeneration of brain cells and used to increase memory power.
9
. Rose flower deactivates the disorders of the brain and used to increase memory.
10
. Research shows that the people who sleep well are very sharp brain and quick in replying. They have the good capacity of decision making. Good sleep maintains synchronization between brain cells.
Avoid taking to Prevent Memory Loss
Coffee (in excess)

Alcohol (in excess)

Smoke (in excess)

Sugar (in excess)
Note: If any serious health problem please consult your doctor immediately. The above-given home remedies and steps should be followed Under the guidance of your health-care practitioner.
So, these were the.Tips on 
Improve Memory and Brain Power
. What are your views on the topic? Do let me know in the comments. If you like this article please share and rate it. I will come back with new posts for Health, Recipes, and Herbal Beauty tips soon.